Consisting of 10-36 Adventure Fitness Stations along a trail, path, or sidewalk 1/4 mile to 5 kilometers, Adventure Fitness Trails / Parks combine stretching, calisthenics, and activity to create a family-friendly exercise routine where you can choose your own participation and intensity!
Our courses and exercises are created by a worldwide published fitness author and designed for all levels of activity regardless of age.
Element Examples:
Elements can include everything from balance beams to rope climbs – sit-up benches to stretching posts and much, much more:
Monkey Bars
Pull-Up Bar
Triceps/Dip Bars
Stretching Station
Log Hops
Balance Beams
Overhead Pole Traverse
Z-Traverse Wall
Calf Raise
Sit Up / Leg Raise
Assisted Squat / Quad Raise
Push-Up Bar
Australian Pull-Up Bar
Reverse Crunch / Bicycle Kick
look at how awesome it ties in with our All-in-one Obstacle Station!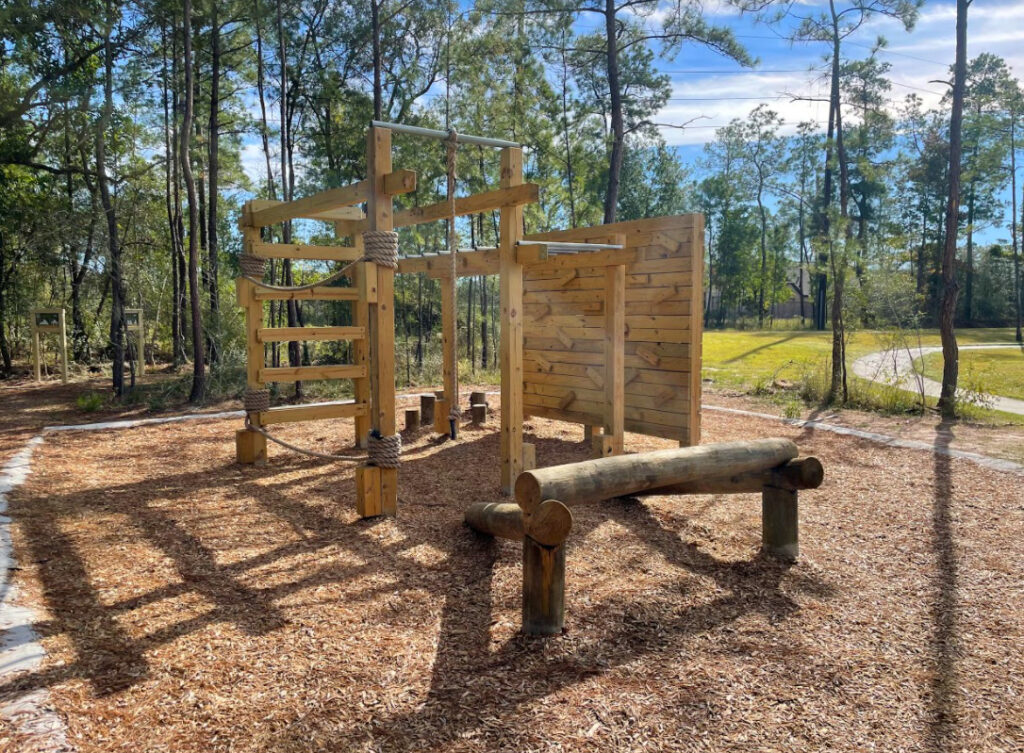 Adventure Fitness Trails / ADV.FIT Parks are all custom-designed to fit your participant's needs and are available for universities, academies, parks, communities, and make a great companion to existing play structures, and are a fantastic addition to Low Ropes or O-Courses!
Contact brett@adv.fit now to get started!