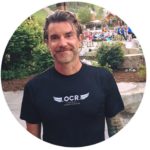 Digital Design, UI/UX, Creative Director, Fitness Author (12+ books), ROTC/JROTC Course Creation, Event Production
Phoenix, AZ
brett@adv.fit
860.378.4556
Brett Stewart – Resume (PDF) – BeHance Portfolio
"Few people get highly recommended by me. Most have caveats about using them for their strengths etc. Brett is one of the few that come with no caveats. Whoever is reading this should hire Brett immediately. He'll do the job, and he'll excel at it, though even more, he'll make the place he works better and he'll do it in a way that people love.

Simply, Brett's on the short list of greatest hires in my career. "
Jason Warner, Chief Technology Officer, GitHub/Microsoft
Overview:
Over 2 decades of hands-on digital design across all mediums
Extensive leadership experience from live events to tech startups

(10+ years) in creative technology field as Creative Director, Manager of Technology, Director of Engineering, Associate Creative Director

Effective communicator between engineering, design, and management teams – I can fluently speak geek/art/executive language to unify all stakeholders
Skills:
HTML
CSS
JavaScript / jQuery
Adobe CC (PhotoShop, Illustrator, InDesign, Premiere, XD)
WordPress, BootStrap
UI/UX Wireframes, Design, Development & Testing
Rapid Protyping
Agile Methodology, Iterative Review
Candidate Profile
Digital Design – 20+ years of cutting edge graphic design in all areas of multimedia design: UI, web, video, print, and animation.
Front-end Design & Development – UI/UX via HTML, CSS, JScript, JQuery, JSP
Human Factors Engineering (HFE) including, but not limited to: Information Architecture, Heuristics testing, Usability staging and testing, UI/UX design from wireframe through QA & iterative review.
Fitness Author – 15 fitness books published worldwide in multiple languages. (Brett Stewart's Amazon Author Page)
Event Management – You have only one shot to succeed at a live event; whether it is a CEO delivering your multimedia presentation live in front of thousands of employees, or orchestrating an entire marathon in the city that never sleeps. Proven leadership starts and ends with communication and split-second decision making.
Examples of Some Recent Work:
Logo Design
---
Mobile Application UX/Process Flow:
---
Website Design, Development, Marketing:
Web-Based Design Comps

---
Digital Brochures / Sales Sheets
---
Image Campaign Elements
Primary & alternate logo-based branding for Empire State Marathon in Syracuse, New York. All digital design & branding by Brett Stewart.

---
Rubber-Meets-Road
Over my career I've delivered everything inside and outside of the office from presenting on live TV to digital billboards, live corporate presentations, logo design, application development, and so much more it even amazes me some days. Some.
Brett E. Stewart
Brett@ADV.FIT

Additional examples and references are available upon request