8th Annual Empire State Marathon, Half Marathon & 10k
Prepare for your PR! The Empire State Marathon is the perfect NY/Boston Marathon qualifier or tune-up, and it's returning for it's 7th year this Fall in beautiful Syracuse, NY! With full and half distances as well as a stellar new 10k course, this popular upstate marathon winds along the beautiful Onondaga Lake in Syracuse, NY with an exhilarating finish outside NBT Bank Ballpark!
Fast, Flat, Scenic Course
Perfect Fall Running Temperatures & Beautiful Scenery
Boston Qualifier
1 Month Before NYC Marathon
Northeast running doesn't get much better than this!
Date: October 14, 2018
Location: NBT Bank Stadium, 1 Tex Simone Drive, Syracuse, NY 13208
2018 Registration Link: https://esm2018.eventbrite.com
Previous Results:
2017 Results: http://leonetiming.com/2017/EmpireState17.htm
2016 Results: http://leonetiming.com/2016/EmpireState16.htm
Photos:
2017 Photos: Free web download photos courtesy of XRacewear
2016 Photos: Free Race Photos courtesy of XRacewear
Lodging:
Official Hotel: Holiday Inn Syracuse/Liverpool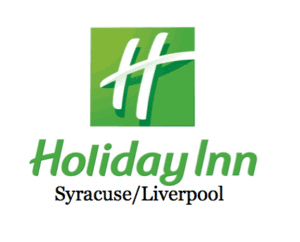 Discounted Rate of $99

Early Bird Discount: If someone stays October 6th and 7th, they will receive a rate of $94 per night **Note: To obtain the Early Bird Discount, they must call the hotel at 315-457-1122 to book. 

Early Morning Runner's Energize Bags: Available on October 8th at the Front Desk. Bags to include water or juice, fruit, and a granola bar

Complimentary Shuttle to and from the race

To register, use this link: Holiday Inn Syracuse/Liverpool, 2017 Official Hotel of Empire State Marathon, Half & 10k
Courses:

10k Aid Stations:
Sports Drink and Water at miles 2, 3.75, 5.2, finish

Half Marathon Aid Stations:
Sports Drink and Water at miles 2, 3.75, 5.2, 6.5, 7.75, 9.5, 11.2, finish
Marathon Aid Stations:
Sports Drink and Water at miles 2, 3.75, 5.2, 6.5, 8.5, 10.5, 12.5, 13.7, 16.5, 18.5, 20, 21, 22.5, 24.2, finish