"Thank you for keeping The Night Run 5k alive", he said after crossing the finish line. "Last year, my family ran it and I watched on the sidelines, it became my goal to run this year. I lost 70 pounds over the last 12 months preparing for this moment, you don't know how much this means to me!"
Location: Kierland Commons, Scottsdale, AZ
Date: Saturday, November 6, Check-in begins at 4:30 pm, 6:00 pm Start
100% of your entry fees go directly to AZ's cancer charity Check For A Lump! – since 2019 we've raised over $10000!
Gorgeous Course – Twilight Start Under the Stars!
Starting from Main Street in Kierland Commons, walk or run around the gorgeous Kierland Westin Golf Resort under the stars. We recommend a headlamp or flashlight for our 6:00 pm "twilight" start and the unlit golf course will absolutely darken during the run. This timed event has some twists, turns, and hills along the unlit golf path of Westin Kierland Country club (see map below) so we encourage runners and walkers to enjoy the beautiful scenery and stars while watching their step and using a headlamp or flashlight to stay on the cart path.
All event registrations support AZ's own cancer charity: Check For A Lump! Since 2019, we've raised over $10000!
Safety Protocols:
Masks are optional for vaccinated participants, spectators, and staff and masks are encouraged for unvaccinated participants before and after the run.
All participants, spectators, volunteers, and staff are asked to observe social distancing guidelines wherever possible
There will be NO WATER ON COURSE or at the Start/Finish line. Runners must bring their own water bottles to hydrate before, during, and after the event.
The golf course portion of this event is NOT LIGHTED, we recommend all participants wear a headlamp, bring a small flashlight, and watch their step along the course.
>> Register Here For the 2021 Kierland Night Run 5k
2021 Course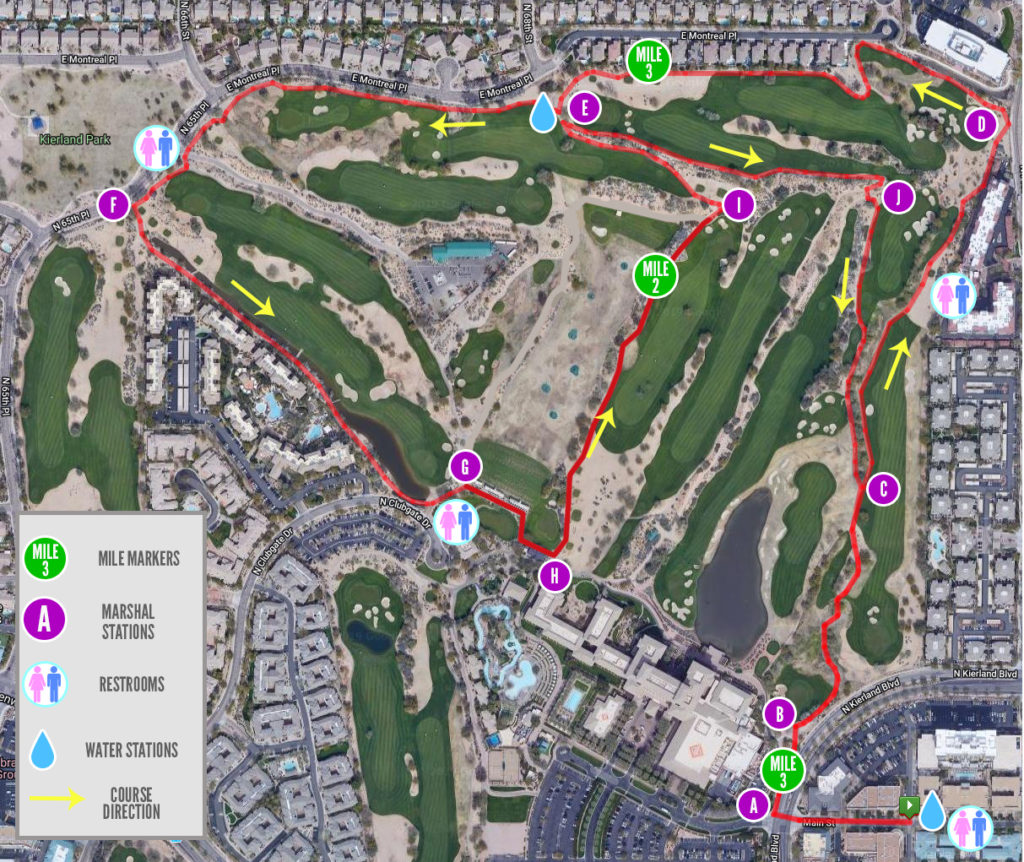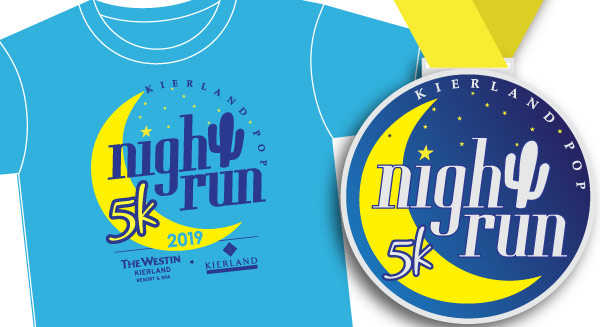 5:45 pm: Final announcements, warm-up, the National Anthem
6:00 pm: START!
7:00 pm: Course sweep & festivities switch back to all the awesomeness of Kierland POP!

PLEASE REMEMBER – The Night Run 5k is designed as an awesome run around Kierland Westin Golf Club under the stars and is not a "super fast set-your-personal-best" type of event.