Summit Leadership Academy wanted a JROTC course that they could utilize immediately with the flexibility to move the structures to their new home when it is constructed. We built 12 ROTC obstacles in 2-up pods for a strong structure that has NO concrete footers – enabling the obstacles to be moved with minimal damage to their sports fields.
We set up the Low Crawl, Monkey Bars, Triceps Traverse (Hand Walk), Balance Beams, Tire Agility, Hurdles, 4′ Wall, 6′ Wall, Confidence Climb, Z-Traverse Wall, A-Frame Cargo Climb, and Rope Wall in an out & back layout to optimize one instructor's ability to monitor the entire course and the combined structures provided extensive strength and stability for (12) portable obstacles.
Pricing starts at $17,999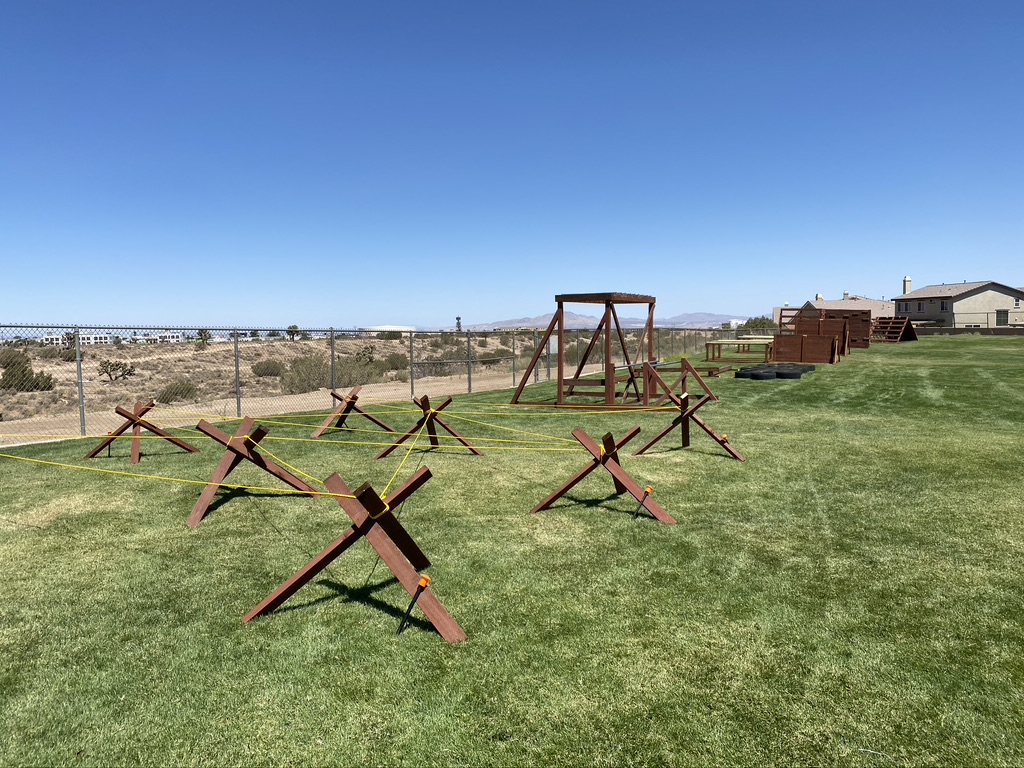 Portable Obstacle Course
We designed and built this portable course for use at charity functions; all of the elements are built in "pods" that are side-by-side for strength and durability and have a very small footprint with participants using one side on the way "out" on the course and the other on the way "back". The (12) individual elements can all be broken down for storage and easily reassembled on the course in multiple different layouts.
Pricing starts at $15,999